High Available Database Architecture is so important. It is more than just the HA but also scalable design to the demand. MySQL Group Replication is one of the key features in MySQL 5.7 (since the release of 5.7.17). The session will share the setup of MySQL Group Replication together with the MySQL InnoDB Cluster, in which the MySQL Shell, MySQL Router + MySQL Group Replication architecture go together to form a scalable and reliable db infrastructure to your application(s).
Day 2 (10th June) 04:00 PM - 04:30 PM
Training Theatre
Cantonese (English Slides)
For Coders and Tech Audiences with General Knowledge and Skills.
As long as you are the application developers, you need a DB. As long as you care about your data, you need a reliable DB.
Speaker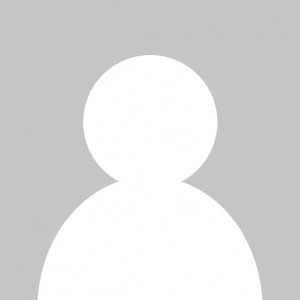 Ivan Ma
Ivan Ma is the MySQL User Group Lead in Hong Kong. He has over 20+ years of experience in enterprise system infrastructure and software technologies. He has certification on MySQL DBA 5.6, MySQL Developer 5.1 and MySQL Cluster 5.1 DBA.
He joined MySQL, is currently MySQL Principal Sales Consultant, Asia Pacific with Oracle, responsible for pre-sales consulting, technical education, and product promotions.
Prior to joining MySQL team, he joined Oracle in System Team from Sun Mircosystems acquisition. Prior to Sun Microsystems, he was Principal Solution Architect with Sybase APAC covering APAC regions.
Nationality: Hong Kong
Sponsored by

MySQL
MySQL is the world's most popular OS database. With its proven performance, reliability and ease-of-use, MySQL has become the leading database choice for web-based applications, used by high profile web properties including Facebook, Twitter, YouTube, Yahoo! and many more. Additionally, it is an extremely popular choice as embedded database, distributed by over 3,000 ISVs & OEMs. To organizations in need of an open source, ACID-compliant transactional database delivering real-time in-memory performance and 99.999 percent availability, Oracle offers MySQL Cluster.
MySQL Enterprise Edition is a commercial offering comprised of the MySQL database with security, encryption, auditing, high availability and scalability extensions, online backup, monitoring, management, and visual database design and SQL development tools. MySQL Enterprise Edition is backed by Oracle Premier support for organizations delivering highly available, business critical applications and services. Oracle MySQL Cloud Service delivers a secure, cost-effective and enterprise-grade MySQL database service. Built on MySQL Enterprise Edition and powered by the Oracle Cloud, it provides a simple, automated, integrated and enterprise ready MySQL cloud service, enabling organizations to increase business agility and reduce costs.
Oracle drives MySQL innovation, constantly improving MySQL solutions and delivering new capabilities to power next generation web, cloud, mobile and embedded applications.